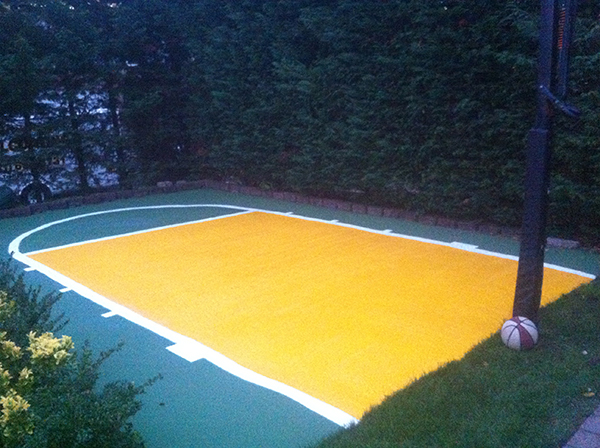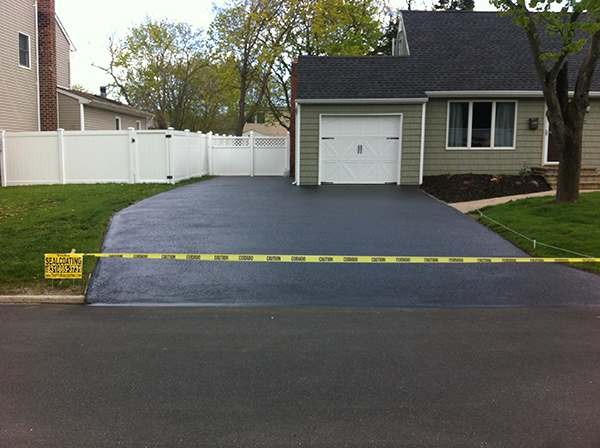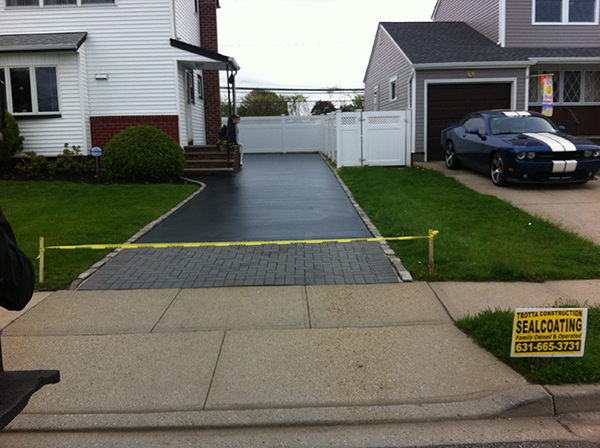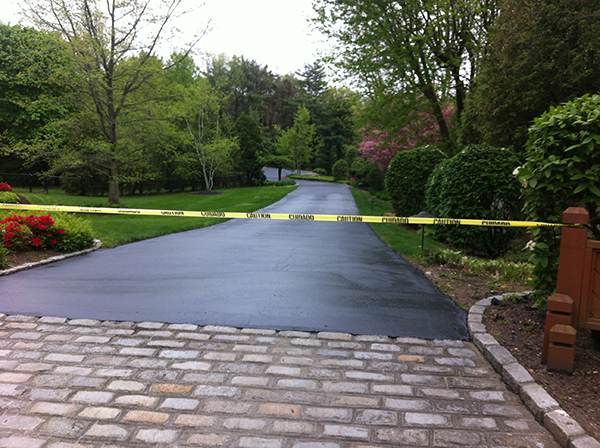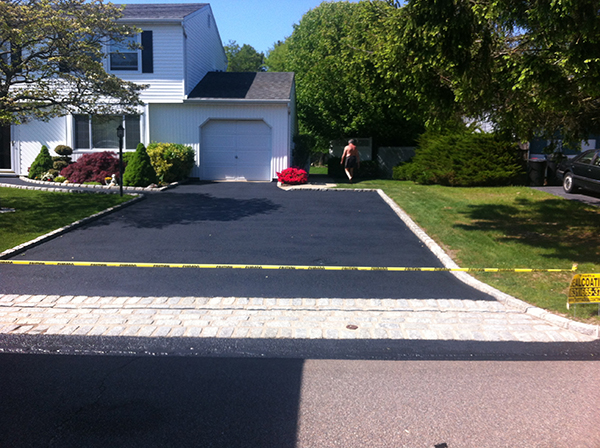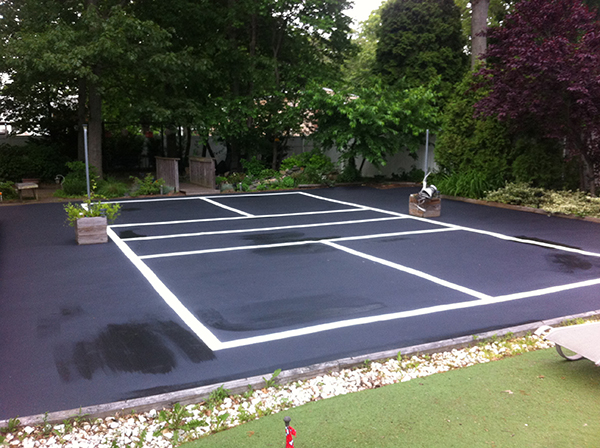 Our Residential Sealcoat Method:
We first start out with

De-weeding entire driveway.
Burn out and prime all oil spots.
Clean out all cracks.
Scrub down entire area with heavy duty wire brooms.
Thoroughly blow off entire driveway.

Apply trowel on crack filler to all cracks.
Hand cut-in sealcoat on perimeter of driveway with small brush. (This method allows you to get closer to boarders without getting any sealer on them and also eliminates splash marks. Most sealcoaters don't use the method).
Apply sealcoat by hand ( No sprayers) and evenly across entire area.
Stake and caution tape bottom of driveway.
We also offer "slurry" sealcoat for those driveway/ parking lots that are slick and/or spider-cracking. "Slurry" is sealcoat with a fine black sand additive for texture and stronger bond.